Who We Are and What We Do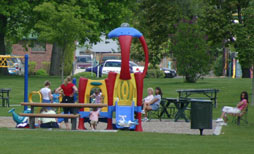 Welcome to the North Hill Neighborhood, a walking neighborhood with easily accessible facilities and reliable public transportation. Our neighborhood includes about 5,000 homes within its boundaries. Those boundaries are Francis Avenue to the north, Ash Street to the west, Division Street to the east and Cora and Courtland Avenues to the south, along the bluff overlooking the city. Membership in the neighborhood council is open to anyone who is at least 16 years of age and lives, owns property or operates a business within our boundaries. The North Hill Neighborhood Council meets on the second Thursday of each month at Willard Elementary School located at 500 West Longfellow.
The Neighborhood Council Program was created by city ordinance.  The North Hill Neighborhood Council was officially recognized by the City of Spokane in March 1998 to operate in an advisory and advocacy role for our neighborhood. We seek and encourage participation from all individuals and groups within our boundaries. The North Hill Neighborhood Council is a unique opportunity, right here in our neighborhood. We would like to invite you to join us in exploring our issues, concerns, wants and needs for North Hill. Together we can have a voice and be heard at City Hall.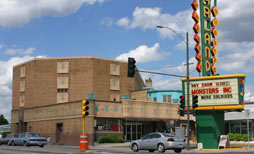 We have three elementary schools: Madison, Willard and Ridgeview. Our neighborhood is also home to three public parks–Clark, Franklin and Ruth, a pocket park–that are busy and enjoyed by many of our neighbors. Throughout the summer Clark and Franklin Parks host slow pitch softball games. Franklin Park has many special events including "Bark in the Park" (a dog show), horseshoe tournaments, soccer games and a rally that the North Hill Neighborhood Council co-sponsors, "Neighbors United for Racial Equality". It also includes a gazebo for large gatherings and recently upgraded playground equipment. There are more than six active churches in our neighborhood that make a big impact on our community. The architecture of the homes range from early 1900 Craftsman-style in the southern portion of the neighborhood to more contemporary homes and low-rise apartment buildings built throughout the 50s, 60s and 70s in the northern part of the neighborhood.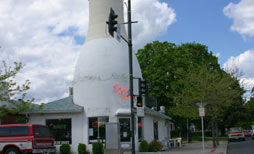 The Garland Business District is a unique collection of retail stores, restaurants, the Spokane Art School, an art gallery and entertainment facilities. This area has served the neighborhood for over 70 years and hosts an annual Street Fair in the summer. We have a wonderful movie house, the Garland Theater, that has all the neon of the 50s and has been recently refurbished. Just down the street is the Milk Bottle restaurant and ice cream parlor, built in the shape of its name.
Along the northern corridor of the neighborhood are many professional and small business enterprises. The Division Street commercial area offers a variety of shopping options from cars to carpet, office supplies, furniture and casual dining.
For information about the Neighborhood Council's recent accomplishments please click on the Documents link.